Tag 3: "Escape to the Sun"
| | |
| --- | --- |
| Day Map | Tour Map |
| | |
The third day started dry, but the sky was packed with clouds. Up to the Passo di Valpárego the weather was OK, but afterwards it started raining again.
The planned "Round Sella" was canceled due to the have rain and we just made it half way. But even in the rain, Sella has its beautiful sites.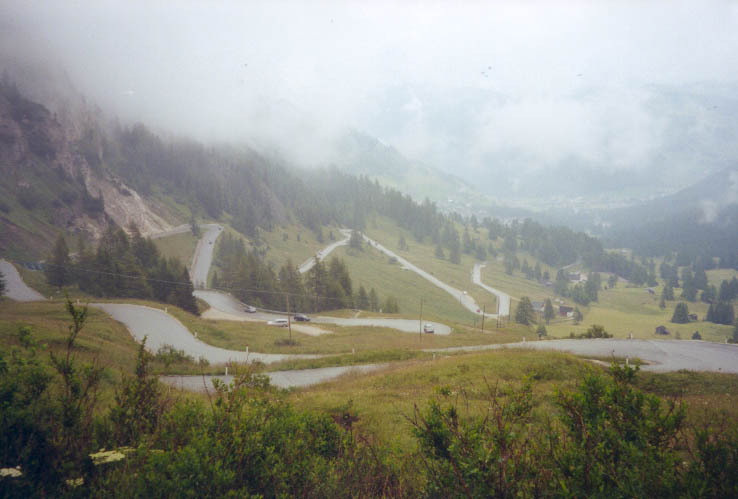 We decided to leave the central dolomites and to drive direction Bolzano. The "Etsch Valley" is known for its warm weather and if we arrived there, we had to strip of our clothes because of the heat compared to the wet and cold dolomites.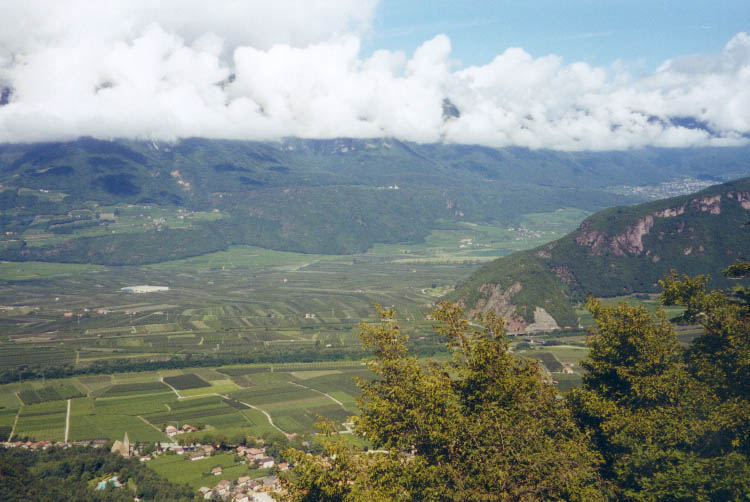 In Kaltern, directly on the "Südtiroler Wine Street" we found a nice place to stay (Guesthouse "Zum Löwen"). There was a good pizzeria, a parking garage for the bikes and a fanatic Biker (Michael) who runs this place and who could give us some good tips.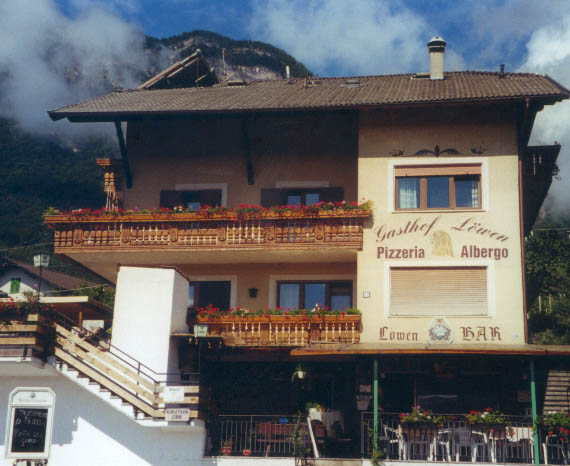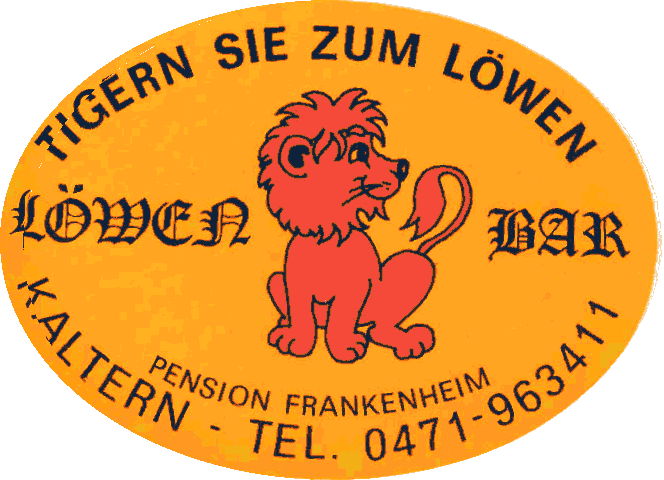 During our 3 day stay in Kaltern, we went every evening to go swimming in the "Lago Monticollo".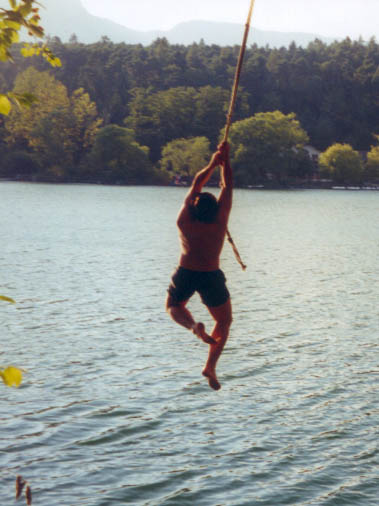 All in all, the place was so nice, that we decided to stay 3 nights instead of 2.